Architects stand up for a cause, the invention of the 'twindow' and a modernist icon up for grabs
What got us thinking:
"We deplore the Russian invasion of Ukraine and as a result have stopped work on all our projects in Russia." A statement, written in pencil and posted online, was how UK architecture studio Foster + Partners announced their intention to the world. Other global firms, such as Swiss practice Herzog & De Meuron who were, among other jobs in the former USSR, repurposing an abandoned brewery along the Moscow River with a design that put apartment blocks on stilts, also pulled the plug on their Russian connections. But what does the war in Ukraine have to do with us here at Box™? Well, very little of course. Except that we are supremely sad for the loss of life and the loss of the buildings that wrap around that life, many of which are richly imbued with history. We were heartened to learn that 6500 Russian architects and urban planners had signed an open letter against their government's actions in Ukraine. It was published in architecture journal Project Russia before being withdrawn, for obvious reasons, and replaced with a photo of a dove. In it they said: "The war devalues the very essence of the activity of an architect and urban planner, no matter which country they are in. It violates the people's right to life, security, fulfillment, a comfortable and healthy environment – all the values that lie at the core of our profession." Couldn't have said it better ourselves. Bravo!
https://prorus-ru.translate.goog/interviews/otkrytoe-pismo-arhitektorov-i-gradostroitelej-rossii-protiv-voennyh-dejstvij-v-ukraine/?_x_tr_sl=ru&_x_tr_tl=en&_x_tr_hl=en&_x_tr_pto=sc
What got us intrigued:
Floor-to-ceiling windows are one trademark of a Box™ house, a feature that draws on the architectural modernism that grew up in the States in the 1950s and 60s. Before this, however, the so-called 'curtain wall' altered the face of urban centres, where previously steel-framed skyscrapers were clad in stone or brick. The trouble was … all that glass proved highly impractical: office workers nearly expired from the heat in summer and in winter indoor temperatures plummeted. It was only later, with the invention of insulated glass, that these problems, well, went out the window. A Vox video about how sandwiching two sheets of glass together for a 1939 expedition to the Antarctic ultimately changed the shape of our homes and our cities is a good watch. Now that this technology is employed to a fulsome degree around the world, there's a new problem to solve – bird-window collisions. One research paper put the annual mortality rate in the US at between 100 million and 1 billion birds. Even at the lower end of the scale that's a lot of feathers flying. Now there's a small-scale movement afoot in New York to legislate and increase awareness among architects. Frit glass might be a solution but throw in artificial light which disorientates birds, and you see how complex the picture becomes. Mullions and transoms also don't seem to help. Still, if humankind can come up with an innovation that doubles or triples the insulation value of glass, we have faith that this ornithological dilemma will one day be solved too. https://www.youtube.com/watch?v=EGG7sJBBnV0&t=462s  
What got us interested: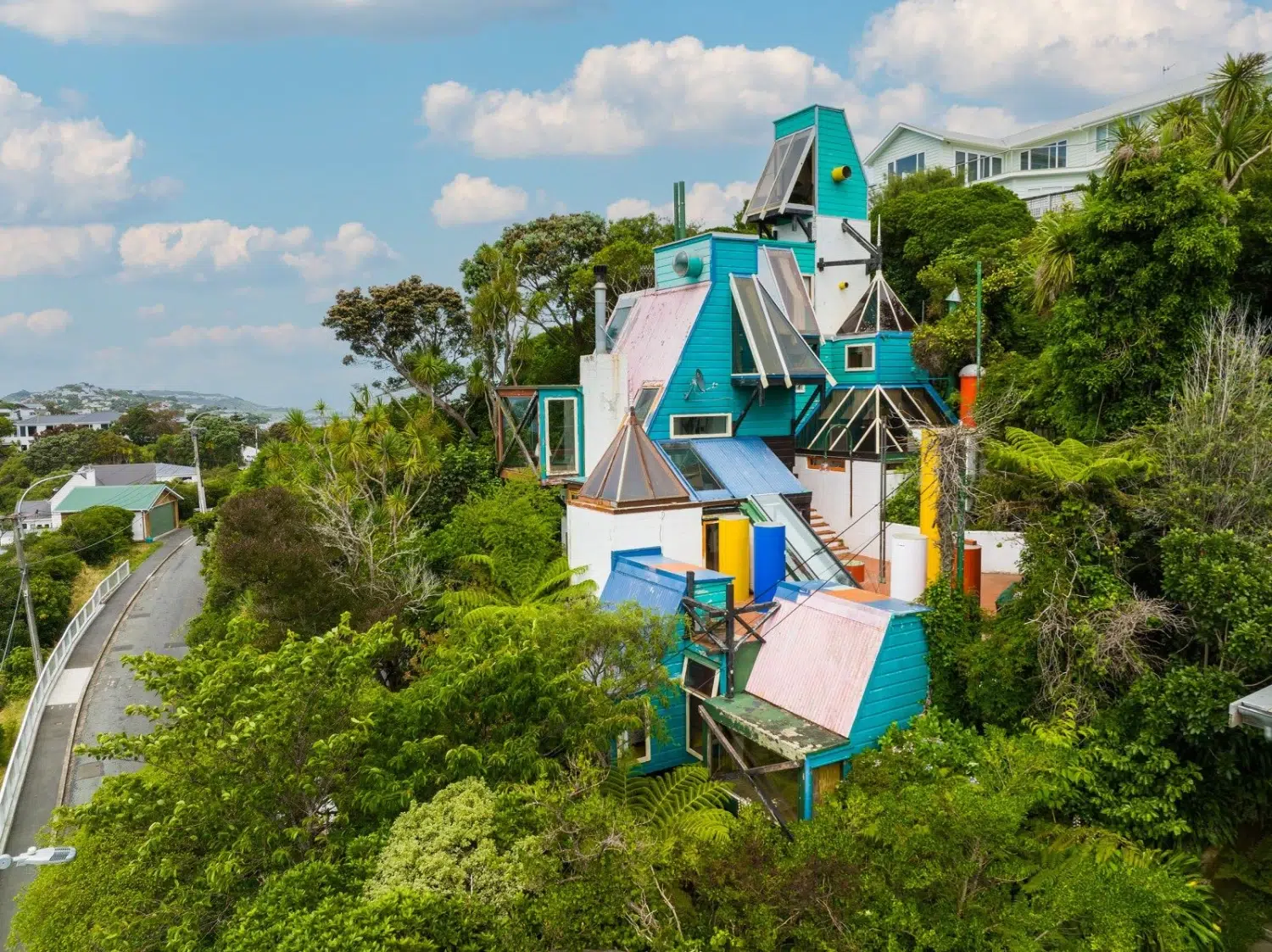 Anyone up for a project to save an architectural icon? Here's your chance! A house in Wellington's Karaka Bay designed by Roger Walker ONZM in his instantly recognisable, unconventional style is up for sale. You'd need some fortitude (not to mention deep pockets) to take on the renovation of this home built in the 1970s for restaurateur Des Britten. Just one glance at the real estate promo photos and it's evident it needs a lot of love. But also, the craziness of it, the colours, the shapes, the porthole windows and attic-y rooms…make it look like something you'd find in a children's playground. It harks of a time when having fun with architecture wasn't a crime. There's also a view from Cook Strait to Scorching Bay and the knowledge that the home featured in a Phaidon book of one of the world's best examples of triumphant 20th-century architecture. Expressions of interest over $750,000 doesn't seem half bad. Even if you aren't in the position to ride to the restoration rescue, take a look. You'll be captivated.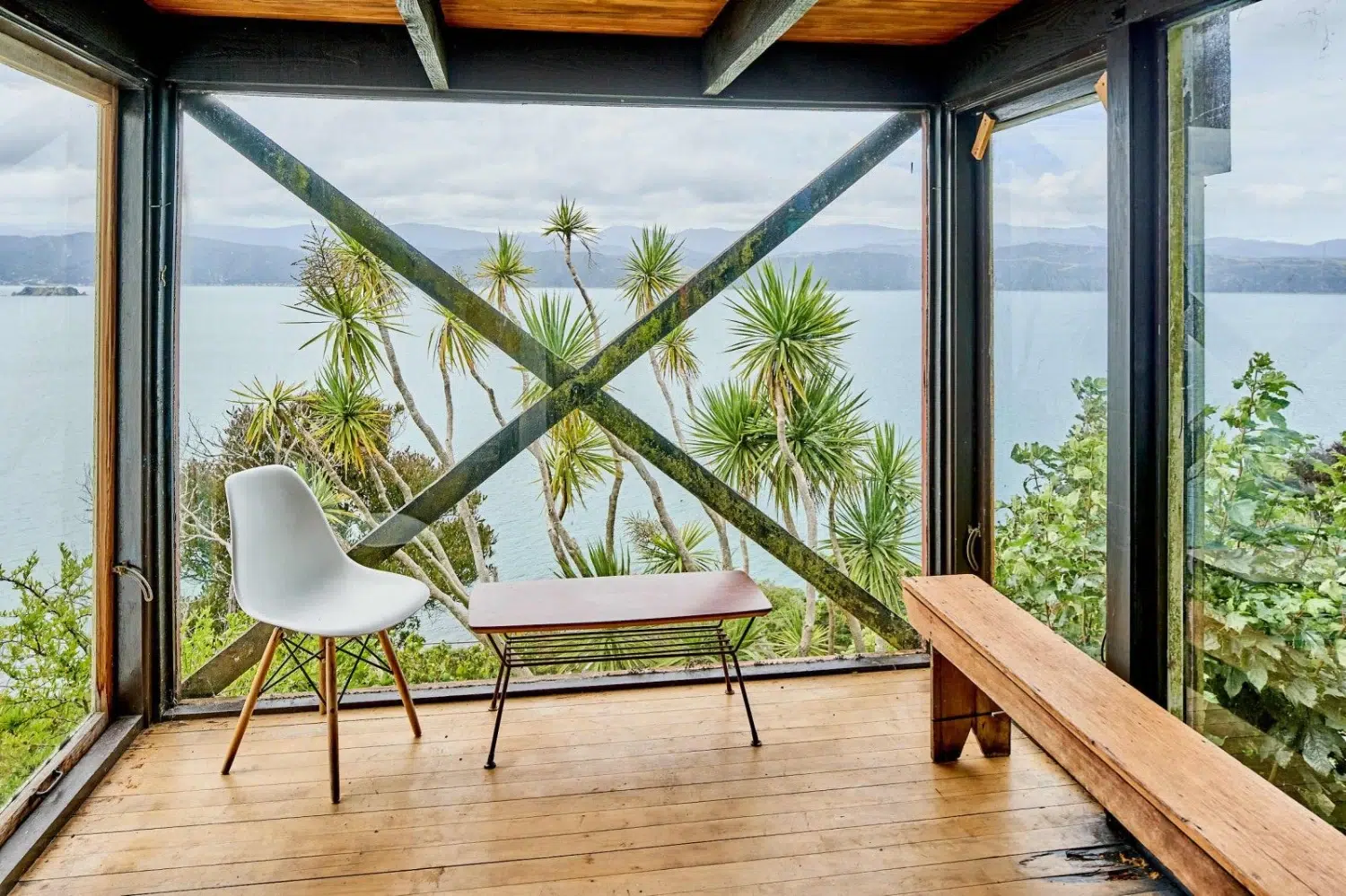 https://www.trademe.co.nz/a/property/residential/sale/wellington/wellington/karaka-bays/listing/3445132595