Big-time binging with a new on-air architecture platform; commercial conversions hold the answer to more vibrant cities and drifting dwellings on the horizon.
What got us watching:
If you have Netflix, Neon, Amazon and Apple TV, you might think you have the streaming universe sussed but now… along comes a service dedicated to those who love a good building binge. SHELTER boasts 'The World's Finest Architecture & Design Films' and, for an annual subscription of $99 per year, you can spend hundreds of hours, ad free, drooling over a curated selection of films, TV series and SHELTER originals. A global smorgasbord of content includes some award-winning documentaries (such as photographer Don Freeman's ArtHouse which explores 11 handmade homes of artists) as well as features on architects such as Eileen Gray, Zaha Hadid and, closer to home, Australian Harry Seidler. New Zealand documentary Ever the Land – which follows the construction of Aotearoa's first Living Building by Ngāi Tūhoe – also makes the cut. Tiny house fans are well catered to as are lovers of modernism with entire sections devoted to each. Take a five-minute deep dive into Peter Womersley's Farnley Hey house in West Yorkshire, or venture on a more relaxed journey through Coast Modern which travels from LA to Vancouver picking up West Coast modernist gems along the way (stellar Palm Springs photographer Julius Shulman is even interviewed). Some of it's a bit indie and esoteric, so if you don't live, eat and sleep design, you may be better to catch one or two of these at dedicated film festivals, but if you crave a daily dose, you'll be in heaven. www.shelter.stream
What got us thinking:
When a 50-storey art deco building at a landmark address in downtown New York gets converted from offices to apartments, you know there's a sea-change happening in our cities. One Wall Street is just a block from the stock exchange – in a precinct that lies at the heart of commerce – and yet, following the pandemic exodus to working from home, the owners of this former bank headquarters decided to meet the market and repurpose the building into upmarket apartments including a US$40 million penthouse. While the façade remains, a glass atrium containing a Whole Foods store has been added at the base and there will also be other retail. Inside, the building was completely gutted, and the city's heritage committee even allowed the developers to put in new windows while keeping the curved design. That got us wondering if this might be a way forward for our bigger cities too: goodness knows Auckland and Wellington could do with some quality inner-city apartments. It may be a way to regenerate the likes of Queen Street where retailers are struggling and those who visit after dark report feeling unsafe. Of course – spoiler alert – it would require some flexibility from council planning departments along with some innovation by developers and architects. If we can adapt commercial space into liveable, affordable apartments, it may just be the answer to a dwindling supply of rentals too. (onewallstreet.com)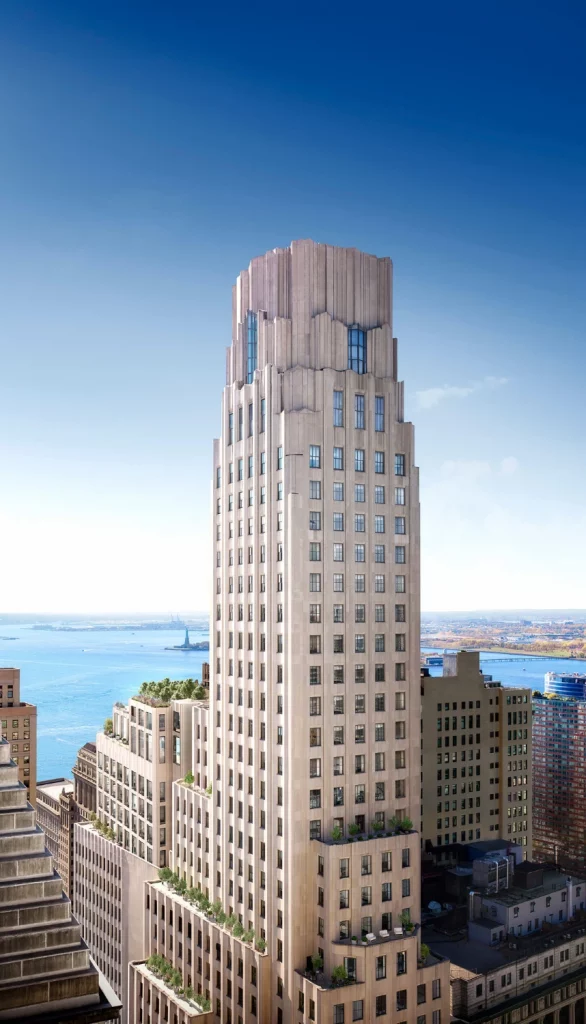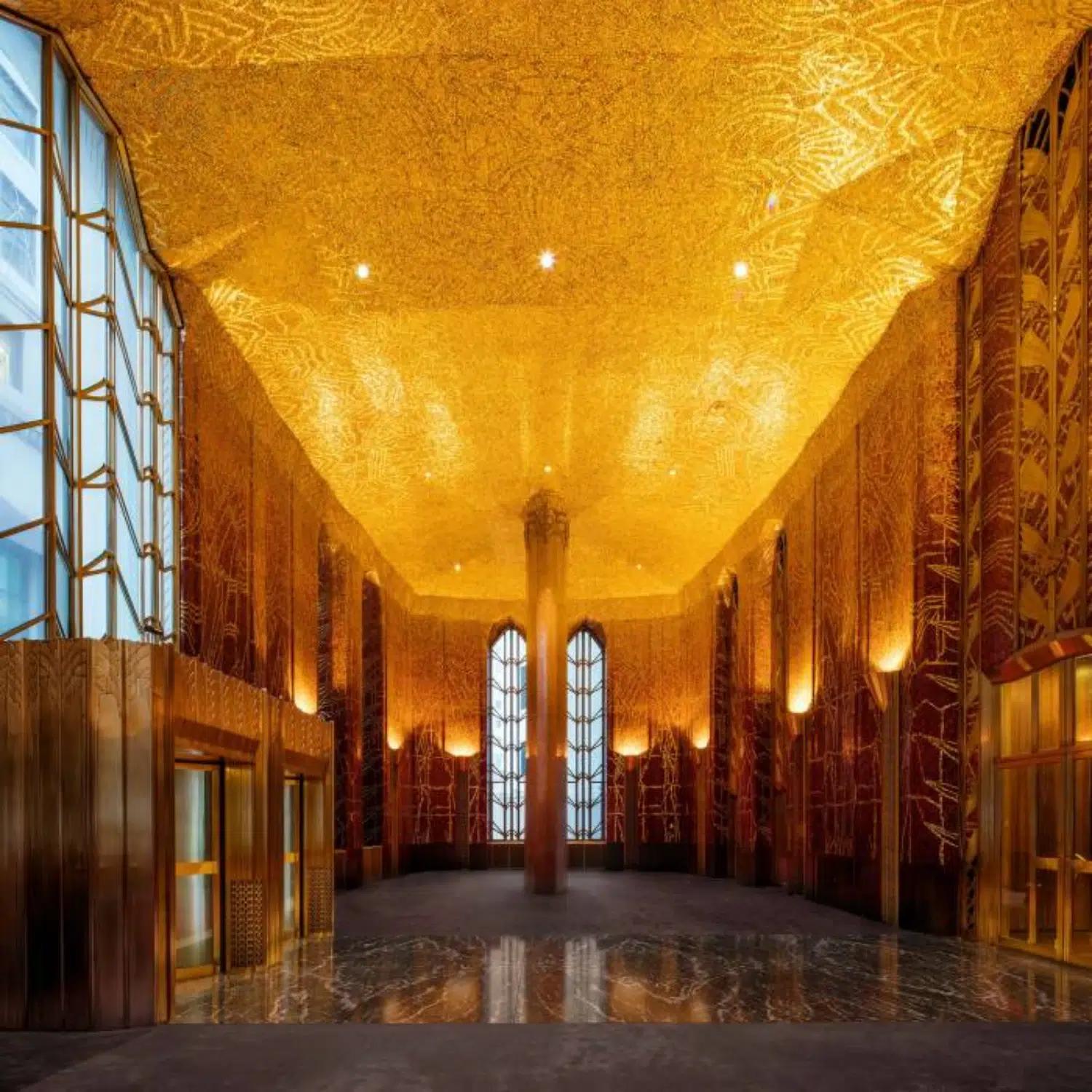 What got us inspired: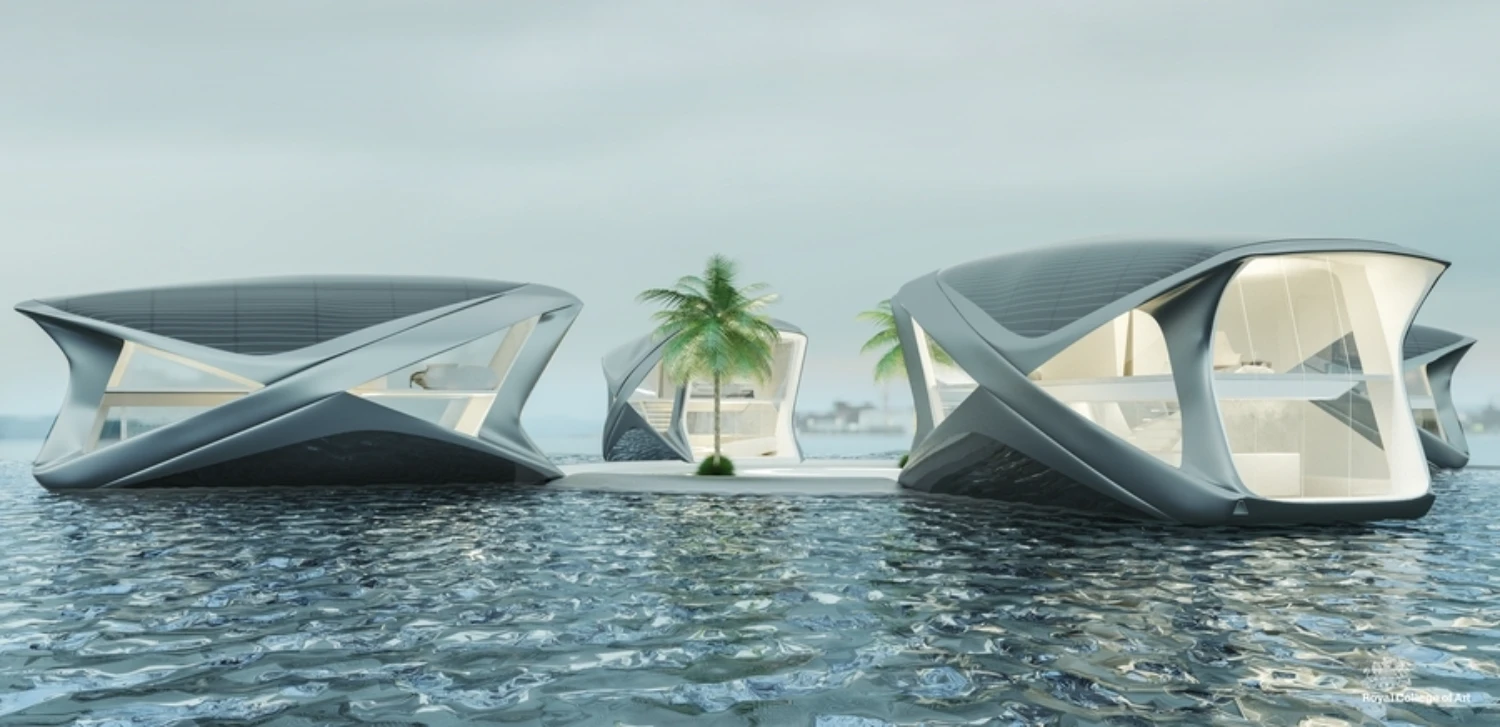 Keeping the built footprint away from the coastline to preempt the effect of rising sea levels (or building on stilts) is the modus operandi many designers have adopted to deal with the climate-change crisis. But what if that isn't enough? Here's another idea: living on the water in a floating community. It might seem impossibly futuristic, but it's a solution being seriously considered. Wojciech Morsztyn, an interior designer at London's Royal College of Art, sees a time when functional floating living spaces (that, to us, look rather like flash launches without the motor) will be located in pods not too far offshore in our coastal cities. His two-level designs sport calming, minimal interiors – and a water view, of course. Morsztyn says he envisages that by 2035, these floating communities will be a realistic option.
In fact, Bjarke Ingels Group has already beaten him to the gun – with a floating city made up of a series of hexagonal platforms, earmarked for construction off the coast of South Korea. Such innovation aside, we think both these ideas are already old hat. Cue the fishing villages of Ha Long Bay in Vietnam. Dating as far back as the 19th century, around 400 households rafted up together to live and work on these brightly painted humble wooden boathouses. Sadly, the government has since decreed that these close-knit communities abandon their permanent, perambulatory homes and move to dry land for better opportunities and access to education. Progressive thinking or mind-blowing mistake? Only time will tell. (https://www.red-dot.org/project/ocean-community-40590)